In the smiling assassin style that has been his modus operandi for decades, former president Bill Clinton has once again managed a strong rebuke of President Barack Obama while at the same time appearing to distance himself from appearing supportive of President Obama's Republican political opponents.
Just days after Barack Obama announced to the nation his intent to raise taxes on "wealthy" Americans in order to further fund his Big Government agenda under the guise of deficit reduction, Bill Clinton came out and gave Mr. Obama the political equivalent of a hard smack across the mouth – followed quickly by a sympathetic pat on the head of course.  The former president indicated it was a bad idea to be raising taxes on anyone during these tough economic times, as well as adding that further government regulation on business was also no appropriate.  Both suggestions are in direct contrast to President Obama's consistent demands for both higher taxes and increased government regulation.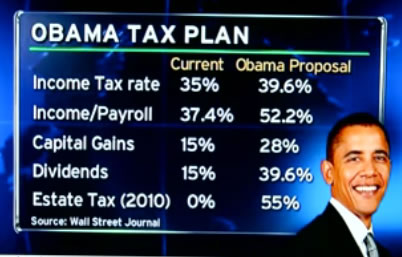 Clinton even further elaborated on his anti-tax comments, stating that raising taxes simply "won't help" to improve the economy.  Opponents of Barack Obama have already pointed out that as recently as 2009 President Obama was on record saying raising taxes in an economic downturn was a "bad idea."
So what does that make Bill Clinton – supporter of Barack Obama, or among the current president's quickly growing number of detractors?
Something tells me the smiling assassin is far from done smiling just yet…