Gregory Rayburn , Hostess CEO and maker of such loved snack foods as Twinkies and Ding Dongs, warned increasingly aggressive labor union leaders that their tactics could result in the company having to shut down.  It appears Big Labor did not believe him.  They should have.  As of today, Rayburn announced his intention to begin liquidating the multi-billion dollar company – a process that will result in the loss of nearly 19,000 jobs.
EXCERPT:  (via AP)
HOSTESS MOVES TO LIQUIDATE AFTER CRIPPLING STRIKE
Hostess Brands Inc. says it's going out of business after striking workers across the country crippled its ability to make its Twinkies, Ding Dongs and other snacks.
The company had warned employees that it would file a motion with U.S. Bankruptcy Court Friday seeking permission to shutter its operations and sell its brands if plants hadn't resumed normal operations by a Thursday evening deadline. The deadline passed without a deal.
The closing would mean the loss of about 18,500 jobs.
…Rayburn said the union's leadership had misled members into believing there was a buyer in the wings who would rescue the company. He said the union hadn't returned the company's calls for the past month.
A union representative did not immediately return a call seeking comment.
…Hostess said the company is unprofitable under its current cost structure, in large part because of union wages and pension costs. Rayburn said in a statement on the company website that all employees will eventually lose their jobs, "some sooner than others."
"Unfortunately, because we are in bankruptcy, there are severe limits on the assistance the (company) can offer you at this time," Rayburn wrote.  LINK
__________________________
Hostess attempted to negotiate with Big Labor.  The economy has proven difficult, and union salary and benefits were crippling the company's ability to remain a viable operation.  Big Labor, as it so often does, simply demanded more, even at the risk of the very jobs it took union dues from in the guise of protecting.  Those union leaders will keep their jobs.  The workers of Hostess will not.   Welcome to the second term of Barack Obama's America…    -UM
______________________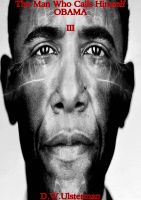 The Man Who Calls Himself Obama Volume III