Flordia Senator Marco Rubio made clear he had no real concerns regarding a comment Mitt Romney made earlier in the week where he indicated Barack Obama won re-election in part because of his willingness to promise "gifts" to segments of the voting population.
__________________________________
EXCERPT (via Daily Caller)
Rubio defends Romney comment
ALTOONA, Iowa — Sen. Marco Rubio defended former presidential candidate Mitt Romney Saturday night, saying that he had not hurt the cause of the Republican Party with his comments this week that President Barack Obama won the election by promising "gifts" to minority voters.
Romney's comment was denounced repeatedly by Republicans this week, but Rubio defended the former Massachusetts Governor while speaking to reporters at a fundraiser in Iowa.
"Oh, I don't think so," Rubio said when asked if Romney's comments had damaged the Republican Party's hopes of moving forward into a new era.
…I hope Mitt will stay involved in politics. I thought he was a great candidate, would have made a great president, and I hope he stays involved in our party."   LINK
_______________________
Kudos to Senator Rubio for showing the kind of grace and gratitude that was so lacking among some of those Republican governors now scrambling to position themselves as the GOP nominee for 2016 at the expense of Mitt Romney.
And in related news – Rubio's appearance at an Iowa political fundraiser last night apparently created quite a buzz.  He is already showing considerable support among a wide swath of Republicans, from Tea Party fiscal conservatives to minority groups.
Unfortunately – 2016 is four years away, which means four more years of Barack Obama as president.  Perhaps removing Harry Reid and his fellow far-left Democrats from their control of the Senate in 2014 would be a good start…
_______________________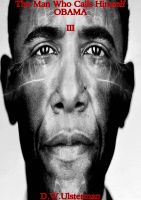 The Man Who Calls Himself Obama Volume III
 "So after the handshakes, the small talk, the photo taking, everyone sits back down to begin the actual discussion. I won't say what the discussion was on, who said what–just going to keep this about the president and Valerie Jarrett. How that meeting turned…odd. It became very-very odd"