Senator John McCain is already singing a different tune this past Sunday, indicating he is bowing under recent media pressure charging him with both racism and sexism in his outrage over Ambassador Susan Rice's role in the ongoing Benghazi cover-up.  Now speculation grows that not only will Barack Obama defend his U.N. Ambassador, but is looking forward to shoving her confirmation as the next Secretary of State down the throats of the GOP who he now sees as unwilling to challenge him on anything for fear of media attack. 
______________________
EXCERPT (via White House Dossier)
The New Politics of Discrimination
There's a new racket in town, and President Obama is running it.
After Sen. John McCain said on the morning of November 14 that UN Ambassador Susan Rice was not qualified to be Secretary of State because of her erroneous assertions that the Benghazi consulate attack was prompted by an anti-Muslim video, the discrimination police descended, unleashed by Obama himself.
The tactic was effective. Sunday, McCain backed down.
…Obama, who once sought the mantle of post-racial president, sowed the ground for this new politics by running a campaign laden with slurs against his opponent, including one by Vice President Biden, who said Romney wanted to put blacks "back in chains."
Now that Obama put the campaign on the lowest road he could find, he appears set to place the government there too.   LINK
_____________________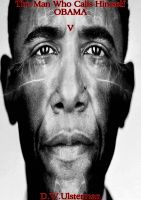 You got a guy who is found dead. Alone. 50-odd years old. Been missing for a coupla weeks before they are discovered. No signs of foul play. The coroner comes out and says natural causes – no investigation. None. Now this person…they are kinda high profile…they got links to presidents for f-cks sake…and NO INVESTIGATION into cause of death? That's a huge alarm right there. HUGE. So this person now dead…you look back the past few years. They got a story…an awful strange story about the President of the United States. Soon after that story happened, they have a business associate getting charged – now going to jail. Good chance this individual was told about that story…and maybe more. Or maybe…coincidence? You got a U.S. Senator…powerful Senator…they come out against the administration shortly after the events in Denver. Not long after. Why? Just politics? Or something else? Then again…maybe just coincidence. You have my friend in 2010 battling against the Obama approved candidate for a position that could provide the means to take on the administration – full on. Now this campaign is going down less than a year before my friend is to be found dead. Coincidence?  -INSIDER