A brief written update from a Republican insider remarking on political activity as lawmakers return from the Thanksgiving holiday.
( "You ain't never too old to learn new ways of being stupid. )
_______________________________
Hope you had a great holiday and were able to have time to be with family and friends.  You need to be rested up because I really think we might see some political fireworks pretty soon.
You asked me to give you some updates on topics of the day or the week here at ECS.  (Capitol Building)
The halls are not quite as busy as normal, though more bodies will be coming in over the next day or two.  As far as what is the big topic of conversation I guess I would say its kind of a version of "Norquist Day" up here.  Reid is putting an enormous amount of pressure to get a couple high profile Republicans to break the tax pledge that so many of them signed over the years.  Am seeing a few of the ATR reps running around here looking not so happy.  I don't really have an issue with Norquist or his Americans for Tax Reform organization but do believe it has become more of a burden for legislators.  Norquist is very good at intimidation, but that leaves Republicans feeling pinched from both sides now.  The Obama-media machine and the Norquist no new taxes pledge.  Tough spot.  It does seem like there will be some kind of showdown on this soon and  I did hear that Boehner is preparing to give cover to Republicans who break away from the pledge and his office and Reid's office were working together on some version of that over the weekend.  That's rumor mill stuff but from some people I would consider pretty reputable on info. coming from either the Speaker or the Majority Leader's neck of the woods.
I'm hoping that Boehner does some kind agreement to just eliminate tax deductions for higher incomes, and not cave on the tax rate, but hear he is getting wobbly.  If he goes along fully with Reid, there will be a revolt inside the party.  I know of no fewer than 12 Republicans who have promised that and they say a lot more have promised to join them.  Boehner knows this of course, so he is trying to come up with a compromise that won't satisfy anyone while at the same time not pissing off everyone.  Now that is the kind of non-leadership thing I was telling you about before that is killing the party, so if there is a revolt inside the party, maybe that would be a good thing.  That possibility leads me to Cantor, who I know does not totally trust Boehner's instincts or loyalty to fiscal conservatism.  So there's a whole bunch of us watching Cantor closely right now for any clues, but very little info is coming from his office which always means they are cooking up something.  I wish I could tell you what that is, but at this point, nobody around me knows.  Someone suggested Cantor was preparing to challenge Boehner for the Speakers position.  I will file that one away in the crazy conspiracy department.  No way that happens.  Not any time soon anyways.  Not that part of me wishes it were true, but I know there isn't the numbers in Cantor's favor to pull something like that off.  Unless he has the support of Norquist?  Now I'm going down the conspiracy trail.  Sorry about that.
I have kind of a funny story that has been going around.  If you saw that weird press conference that Pelosi did before the holiday where she said something about them "having the gavel", meaning the leadership, you know what the comment is referencing.  So Pelosi's office set up that press conference with a bunch of other Democrat women.  She is leaning hard on the war on women thing but not against Republicans.  She's actually trying to use it against the president to get his support for her desire ot remain on as minority leader.  And, she's actually been telling some of her staff she might be Speaker again in 2014. Even people in her own office are rolling their eyes about that.  And not just because there are a lot of Dems in the party who can't stand her, but because she is suffering from "lapses" more and more these days.  A lot of people don't realize she is almost in her mid-70s now and I'v also been told, enjoys more than a few drinks.   Anyways, after that presser, I think it might have been the next day, there is a luncheon and some of the same women who walked on that stage with Pelosi for her announcement were yucking it up about how awkward it was when the former Speaker said they still "had the gavel".  One of them leaned in to another one sitting across the table and said, and this is apparently an honest to God quote, "Just goes to show you ain't never too old to learn new ways of being stupid."  It was said loud enough for the whole table to hear, and after some of them put their hands to their mouths in shock, they all started to laugh and the joke was spreading all over the Capitol for the rest of the day.  Normally I might feel sorry for someone once the joke gets back to them, but in this case, Nancy  Pelosi is one of the nastiest and mean spirited people I have ever encountered, so I will just chalk it up to karma and leave it at that.
One last thing because I know you are waiting for some kind of news on Benghazi.  There is a lot of talk but nothing concrete that I feel comfortable sharing with you specifically on that.  I've been keeping my ear to the ground on news from the McCain office, but I was told this morning that it's McConnell who has been doing some heavy lifting behind the scenes.   I can say this for sure, the word back is that anyone and everyone from the Obama White House is telling people they don't care.  They are so confident in being able to shrug off any challenge, any accusation, basically anything and anyone who tries to hold them accountable.  Apparently one recent meeting over proposed Benghazi hearings between a person from the DoS and Republicans ended with a promise by DoS that if needed, the whole thing would just get buried under Executive Privilege – "just like the gunrunning."  Now I have to think that I'm not the only one whose ears perked up when I heard about that comment.  First it shows how arrogant the Obama administration has become.  Second, it seems to tie in the Department of State with Fast and Furious, which was something a lot of people were whispering about back at the time, but no real concrete proof was given.  It was all just DoJ related.  But it also made me wonder about something you and some others in the alternative media talked about and that is the possibility that it was gunrunning going on between the Obama government and the Libyan militants that was being covered up in Benghazi.  I don't think it is a too far gone notion to at least consider the possibility that Barack Obama was handing over military grade weapons to known terrorist militants, and that some of those weapons were then used to kill those four Americans.  That's just me speculating here, but I plan on asking that question of a few others around here and get back to you with what they think.  I asked that you give me a few weeks to try and get something rolling with Benghazi.  This week will be devoted to doing that.
Almost forgot.  Know I said one last thing, but this time I mean it.  Thought you would like to know that a friend of yours was up this way recently.  I wish I would have known they were in town but I missed seeing them by about an hour.  So they must be doing ok enough to hang around here for a while.  Good news maybe?  If I find out what they were here for and how their mood was I'll pass it on to you unless you think they don't want me to do that.  Your call.
-RI
______________________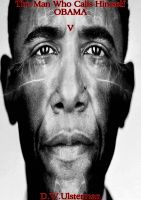 Oh man…I wish I could see the world through your eyes for just a day…idealistic son-of-a-b-tch…No disrespect son…but you don't know ME. You really don't…you don't know the things…you don't know what I'm capable of…what…Jesus Lord…the things I've DONE."  -INSIDER