Volume 5 of the Insider series of interviews is now available via e-book.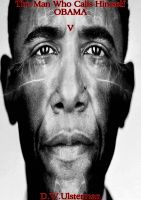 ___________________________
EXCERPTS: 
WHI: Barack Obama wins '12. He gets his second term…the stuff that's gone on now, recently…practice round. The real deal will go down much closer to the election. They got a file – battle plan against Romney. The race angle. That race card will work alongside the Occupy stuff. Divide the country up with race and class. They are going all-in on that. It's all they got. Can't run on Obama's record, right? So they gotta push the race and class agenda full time. Big time.
-DECEMBER, 2011
WSI:  President Obama…the administration…the people around him…they have embraced chaos. They have implemented it at every opportunity. I do not believe it to be purposeful necessarily from the president – he does not possess the…full understanding of what he has done – continues to do…but those around him likely know exactly what they are doing. The goal – I am certain of this now…the goal is the destabilization of the American economy in the hopes of then picking up the pieces and putting it back together in their own image. This was done during the Roosevelt administration – the Great Depression. This was done following the assassination of John Kennedy, following Watergate, September 11th – and now they hope to do so again.
-DECEMBER, 2011
WHI: …Oh man…I wish I could see the world through your eyes for just a day…idealistic son-of-a-b-tch…No disrespect son…but…you don't know ME. You really don't…you don't know the things…you don't know what I'm capable of…what…Jesus Lord…the things I've done…
-JANUARY, 2012
The Man Who Calls Himself OBAMA V