Yesterday we asked readers to take note of Senator Kelly Ayotte and her participation with Senators McCain and Graham regarding increasing concern by GOP leaders over Barack Obama's strong hint that he would like to see Rice nominated as the next Secretary of State – replacing the outgoing Hillary Clinton.  Later that evening, Senator Ayotte came out as aggressively as any member of Congress to date regarding Susan Rice, Benghazi, and the dishonesty of the Obama administration.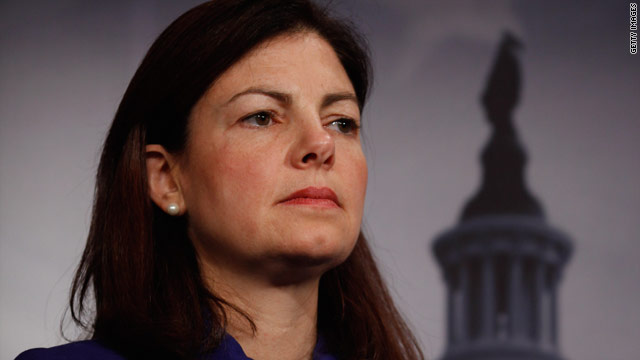 (Senator Ayotte wants answers from the Obama administration - and she appears ready to fight for them.)
_____________________________
EXCERPT (via HotAir)
Ayotte pledges a hold on a Rice nomination
Senator Kelly Ayotte appears to have taken the lead on Republican efforts to stop President Obama from nominating Susan Rice to replace Hillary Clinton as Secretary of State. Her colleagues Lindsey Graham and John McCain came out of the same meeting with Rice as Ayotte even more critical than before, but Ayotte went the farthest later in the evening. On CNN, she tells Wolf Blitzer that Rice "misled the American public," and pledged to put a hold on Rice's nomination if it came to the Senate, at least until all of the questions surrounding Benghazi have been answered.
The accusation of being misleading isn't limited to Benghazi, either. On the same shows, Rice told viewers that al-Qaeda had been "decimated," an absurd claim in the aftermath of that successful terrorist attack as well as their success in exploiting the vacuum of power in Libya — a vacuum left in large part to the actions of the US in decapitating the Qaddafi regime with no forces to control the outcome on the ground.
Rice by her own admission had seen other intelligence that pointed to the eventual truth of the matter, but chose not to offer that as a possibility on those news broadcasts. In fact, Rice at least once on September 16th explicitly stated that there was "no evidence" that the sacking of the Benghazi consulate was a deliberate terrorist act.  That was definitely misleading, and certainly seems like a deliberate choice, too.  LINK
____________________
What Senator Ayotte's criticisms are doing is not only placing the issue of Susan Rice's White House-directed deceptions front and center – they are also helping to lead the discussion back to the Obama administration's foreign policy – namely what was really going on in Libya following the removal of Muammar Gaddafi from power.  To have the White House initiate a series of lies so quickly following the death of Ambassador Stevens and three other Americans during the Benghazi Massacre points to their belief they needed to hide  something significant enough that it would involve the U.N. Ambassador and potential future Secretary of State.
The Obama White House is now likely hoping that a pivot away from Rice and for John Kerry to emerge as the president's top pick for Secretary of State will be enough to appease Congressional Republicans regarding the Benghazi scandal – but Senator Ayotte is now openly hinting that will not be close to enough.  What she wants is the truth.
_______________________