After making a few more recent campaign-style class warfare speeches about the need for Congress to raise taxes, Barack Obama is preparing to spend a 3-week holiday in Hawaii for much of December and the first week of January.  Looks like he's not so concerned about that "fiscal cliff" disaster, eh?
(Fiscal cliff?  Great!  I'm outta here!)
_________________________
EXCERPT (via White House Dossier)
Report: Obama in Hawaii as Nation Goes Over the Cliff
President Obama is reportedly scheduled to be vacationing in Hawaii on January 2, the date billions in spending cuts – and untold consequences for the economy – will kick in if a deal is not reached on the "fiscal cliff."
According to the Hawaii Reporter, residents who live in the area of Oahu where Obama and his family vacation have been told that the usual restrictions on their movements during an Obama stay will be in place for 21 days, from December 17 through January 6.
…The Hawaii Reporter estimates that the total cost of the vacation to Hawaii and federal taxpayers, including funding for travel, staff and protection, is at least $4 million. Obama's vacations are more expensive than those of previous presidents because of the huge costs to fly Air Force One and an accompanying cargo plane for nine hours or so to Hawaii.   LINK
_____________________
Oh the irony of the country facing yet another fiscal crisis as its president prepares for a four million dollar winter vacation.
Just another day in the Age of Obama…
_________________________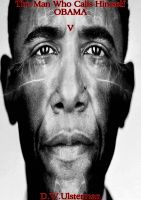 "Oh man…I wish I could see the world through your eyes for just a day…idealistic son-of-a-b-tch…No disrespect son…but you don't know ME. You really don't…you don't know the things…you don't know what I'm capable of…what…Jesus Lord…the things I've DONE."