As the Obama administration and its willing accomplices in the media push hard for the distraction that is the "fiscal cliff", some continue to point to the Benghazi Massacre as clear and undeniable evidence of dangerous incompetence that leaves all Americans at risk.
EXCERPT:  (via CBS News)
As members of Congress continue to seek additional answers to the sequence of deadly events that transpired on September 11 in Benghazi, Libya, the Chairman of the House Intelligence Committee, Rep. Mike Rogers, R-Mich., said on CBS News' "Face the Nation" that the State and Defense Departments did not take appropriate precautions to prevent the attacks.
"The intelligence said they're looking for western targets. That they want to be more aggressive. All of that is right," Rogers said Sunday. "What I find absolute gross negligence in is they did not take the right precautions" to protect the U.S. compound in Benghazi.
His counterpart in the Senate, Sen. Dianne Feinstein, D-Calif., echoed his remarks about the response to the attacks that killed four Americans. "[I]n my view, you can't blame the intelligence. I think you have to blame the decision makers who didn't really make the right decision," she said on "Face the Nation".   LINK
__________________
Quite an interesting little thrust and feint by Senator Feinstein here – and she's been doing this for the past few years now.  Our readers know why…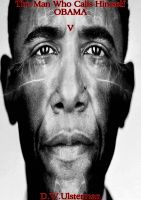 Insider:  No…he goes up to the guy outside the door…outside the room Obama, the big fella, and the woman are in. He's just concerned…wants to know if he can help in any way. You know, maybe go get something for a bad stomach?
..But the guy outside the door – he ain't messin'. It's all business. Serious. He pushes my friend right on the chest – hard…tells him to step away and to clear the hall. And that's where…that's when he hears the chanting. The…he said it sounded like…like a…Gregory chant. That's the term he used. A Gregory chant.
UM: Gregorian?
Insider: Eh? Greg…yeah…Gregorian.
…So they come out…the First Lady – soon to be…Michelle…she just walks on by. Not a word to anyone. She's got a secret service guy who is alongside her. Out she goes and not a word. My friend notices somebody puts their hand on her – trying to say high or something…it's harmless…but the Secret Service fella, he is right there to intervene. Pushes this other woman…she gets pushed back and the…Obama's wife…she just keeps on walking. No smile – nothin'. Another five minutes or so and out comes Obama and a few others – the big fella from earlier, the woman who went in after them, and now there appears to be a couple of Secret Service alongside them.