With the tragedy of Newtown still fresh in the minds and hearts of Americans, Barack Obama's "Organizing for Action" political group sent out a mass email citing the Newtown tragedy to millions of Americans asking for cash to allow Obama to "get this done".  Apparently in the mind of Barack Obama, dead children converts easily into political fundraising.
(Hey - tell Mommy and Daddy to give me more money!  Yeah – high five!) 
_________________________________
EXCERPT (via WHD)
Obama Grassroots Group Using Newtown to Raise Money
Organizing for Action, the newly formed "grassroots" group that will help President Obama try to promote and pass his agenda, today sent out a fundraising and membership-building email that cites the Newtown massacre as a reason to "pull together" behind the president.
In the message, Biden talks about Obama's gun control agenda, and then he tugs at the heart strings:
Right now, President Obama is counting on you.
Each one of us needs to speak up and demand action. It doesn't matter whether you live in a big city or a small town like Newtown, Connecticut. When our fellow Americans are victims of senseless violence, we all pull together as one American family.
Let's get this done, folks.
Whether the action we take saves one life or 1,000, it matters.
Thank you,
Joe
Organizing for Action was created this month out of the Obama 2012 campaign and is believed to possess an email list more than 20 million strong and include thousands of activists.   LINK
________________________
This is the Obama Way – murdered children brought down by senseless violence being used to raise political cash for a far-left Big Government agenda.
And his second term is just getting started…
_____________________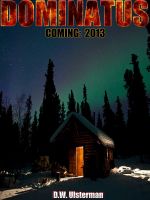 The United States is no more, replaced by the global authority of the New United Nations-a process initiated during the second term of Barack Obama. Hidden away within the wilderness of Alaska there remains the tiny community of Dominatus, home to those who still recall the America that was, and might one day be again – those willing to fight tyranny in the name of liberty. Their story is ours…