Full novel due Spring of 2013…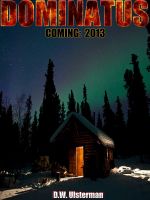 "So what happened that day at the gas station? The day you killed that man?"
Mac removed his glasses and rubbed his eyes before putting them back on, his stare returning to the wall of photos.
"I pulled in…saw a large black man beating a woman. Black woman. He was beating the shit out of her too. Closed fist. Had her by the hair, screaming down at her. I could see her mouth was all busted up…an eye that looked like it might be ready to pop out of her head. Not a pretty sight. I'd seen a lot worse, but not stateside. That guy was going to kill her right there in the parking lot. So I just did what comes natural in that situation…what I was trained to do. Nothing less – nothing more…" 
GO HERE for the rest of Excerpt #3.