Yesterday a student shot and injured a 14-year old student at an Atlanta middle school.  Shortly after, the shooter was then disarmed by an armed resource officer who worked at the school.  While the Mainstream Media reported widely on the shooting, little was said regarding the role the armed guard played in disarming the student.
EXCERPT (via The Salt Lake Tribune)
Armed guard disarmed teen in Atlanta school shooting, says police chief
A student opened fire at his middle school Thursday afternoon, wounding a 14-year-old in the neck before an armed officer working at the school was able to get the gun away, police said. 
…The armed resource officer who took the gun away was off-duty and at the school, but police didn't release details on him or whether he is regularly at Price. Since 20 children and six adults were shot to death at Sandy Hook Elementary School in Connecticut in December, calls for armed officers in every school have resonated across the country.  LINK
_____________________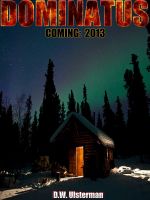 "So what happened that day at the gas station? The day you killed that man?"
Mac removed his glasses and rubbed his eyes before putting them back on, his stare returning to the wall of photos.
"I pulled in…saw a large black man beating a woman. Black woman. He was beating the shit out of her too. Closed fist. Had her by the hair, screaming down at her. I could see her mouth was all busted up…an eye that looked like it might be ready to pop out of her head. Not a pretty sight. I'd seen a lot worse, but not stateside. That guy was going to kill her right there in the parking lot. So I just did what comes natural in that situation…what I was trained to do. Nothing less – nothing more." 
FREE EXCERPT CONTINUED  HERE