Exclaiming he "just doesn't understand" Republican senators who don't trust the motives of Senator Harry Reid and other Democrats who are pushing for further federal controls against 2nd Amenement gun rights, Senator John McCain placed himself in direct opposition to the emerging (and increasingly influential) new voices within the Republican Party.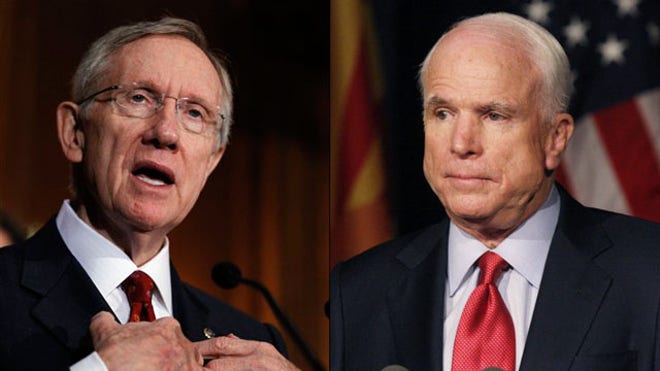 (Where Harry Reid leads - so often John McCain follows…) 
_________________________________
EXCERPT: (via TheHill)
Sen. McCain: I 'don't understand' GOP threats to filibuster Senate gun bill
Sen. John McCain (R-Ariz.) on Sunday expressed opposition to possible GOP efforts to filibuster a Senate gun-control measure, saying he did not "understand" the move to block debate.
"I don't understand it," said McCain on CBS's "Face the Nation." "The purpose of the United States Senate is to debate and to vote and to let the people know where we stand."
…"I don't understand why United States senators want to block debate when the leaders said we could have amendments," McCain added.
A number of GOP lawmakers, including Sens. Rand Paul (Ky.), Mike Lee (Utah), Marco Rubio (Fla.), and Ted Cruz (Texas) wrote to Senate Majority Leader Harry Reid (D-Nev.) vowing that they would "oppose the motion to proceed to any legislation that will serve as a vehicle for any additional gun restrictions."
_________________________
Apologies to those supporters of John McCain out there.  While I admire his military service to the United States, and even some of his time spent in the United States Senate, the fact is John McCain has become among the most visible and applicable representations of how far the Republican Party has drifted from its conservative ideals that at one time, made the party a far more formidable challenger to the Democratic Party.
McCain is far more concerned with maintaining his own place in the Senate hierarchy than he is serving the interests of the United States.
Mr. McCain, there are Republicans who rightfully, will NEVER trust the motivations of a figure like Harry Reid – the man who manipulated the traditional Senate process that allowed the passage of the nightmare that is Obamacare.  If Reid was so willing to bypass long-followed rules for Obamacare, why then should he be trusted to now follow those same rules when applied to individual gun rights?
Thank God the new voices of the Republican Party are willing to stand up and be counted for the millions of Americans who until so recently, felt they had no real voice in Washington D.C.
As for John McCain – he will serve out the remaining years of his last Senate term and then….good riddance.  Let us hope Arizona voters will then vote in someone who better represents the conservative values of Arizona far better than has John McCain over the last decade of his time in Washington D.C.
________________________________________
DOMINATUS
"FIRST THEY TOOK THEIR GUNS.  THEN THEY TOOK THEIR LIVES"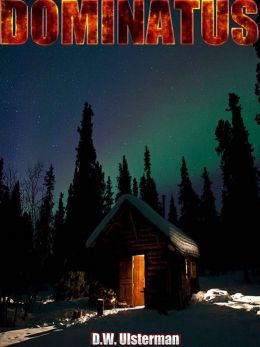 THE STUNNING POLITICAL THRILLER IS NOW AVAILABLE VIA PAPERBACK, KINDLE, NOOK, AND OTHER READING DEVICES!
PAPERBACK VERSION   HERE
KINDLE VERSION   HERE
NOOK AND OTHER VERSIONS HERE
BARNES & NOBLE  HERE