Though not surprising given what we already know of this administration, still troubling if true – whispers from D.C. that the Obama administration scrambled to have the FBI and Boston area law enforcement delay the release of the Boston bombing suspect photos until AFTER the president had an opportunity to personally go to Boston and give a much-televised speech following the tragedy.  It's all about HIM you see…
________________________________________
Here is how the scenario was reported back to me regarding the applicable timeline of this issue:
-MONDAY – April 15th
Reports of two explosions during the Boston Marathon are received by White House officials.  These initial reports suggest terrorism – administration higher ups refuse to utilize that term at the outset. (Jarrett)  Communications Office reaches out to trusted media affiliates to suggest storyline. (Domestic terrorist angle)  "If we do this right it could help the gun legislation"
-TUESDAY – April 16th
Despite public statements otherwise, Obama administration narrowing scope of possible motivations of the bombing – Islamic terrorism found to be probable.  Only then does administration agree to use "act of terror" in relation to the bombing and not without a fight among some adviers.  "Administration was hoping it was home grown right wingers, but also knew it had to hedge its bets in case the incoming reports about it being Islamic radicals proved true.  President wanted to appear tough.  Presidential. etc.  He is still very sensitive to the accusations of him being pro-Muslim."
Discussions about a presidential visit and speech to Boston were now fully underway inside the White House.  Late that day, the White House was told of video images for two suspects was available and being reviewed.  Shortly after, the White House was negotiating for a delay of the release of those images.  The FBI took the lead on this delay – serving the purpose of Obama's public relations visit to Boston while publicly indicating it wanted to be certain before releasing those photos.  There was also the odd activity regarding the Saudi student.  Not certain if delays were directly tied to that but it certainly seems suspicious.  Plans for president's visit to Boston being coordinated.
-WEDNESDAY  - April 17th
FBI and Obama White house know identities of the Boston bombers.  Some state and local Boston authorities learn later that day.  FBI clamps down on information getting out.  Assures White House release of photos to the public will be delayed until AFTER Barack Obama's trip to Boston.  White House Communications urges media contacts to "push the Ricin letter story hard today" as a distractionary tactic and to increase sympathy toward the president before his speech in Boston.
(NOTE: The man taken into custody for the alleged Ricin letter sent to Barack Obama and others, has now been released from custody by federal authorities)
-THURSDAY – April 18th
President Obama attends a memorial service in Boston for victims of the Boston Marathon bombing.  Approximately two hours after he leaves Boston, the FBI releases images of the bombing suspect to the public - PER DIRECT COORDINATION WITH OBAMA WHITE HOUSE.  A little more than 24 hours later, one suspect is dead, and the other is captured by authorities.  Back in Washington, President's mood is described as "sour".  Not due to the Boston bombing, or the fact the bombers were Muslim, but because, "he was really upset that he lost the gun legislation battle.  Staffers on the Hill were getting raked over the coals by the White House for "dropping the ball" during the Senate vote.  This president really wants to clamp down on guns in America.  It's become an obsession to him."  As for the ongoing story of the bombing suspects, "now that the story won't help him personally, the president just wants the story to go away.  If there's not a possible political win in it for him, he just doesn't seem to care."
MSNBC Initiates Boston Bomber Victimization Program – Will Other Media Do The Same?
___________________________________________
 "DOMINATUS"
FIRST THEY TOOK THEIR GUNS – THEN THEY TOOK THEIR LIVES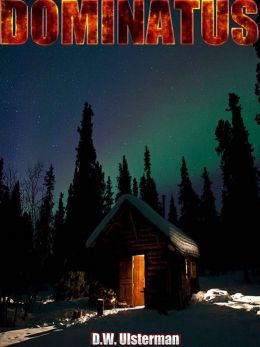 "MUST READ!  Just finished "Dominatus" and eagerly await the sequel. This is a book that should be read by all Americans. Highly recommend it as a selection for reading clubs. It is truly thought-provoking and would definately create much discussion. When you look at what is currently happening in our history, this is a possible outcome. Will America wake up?"    -PATRIOTIC GRANNY
THE STUNNING POLITICAL THRILLER IS NOW AVAILABLE VIA PAPERBACK, KINDLE, NOOK, AND OTHER READING DEVICES!