News like this makes me wonder how in the heck there are not tens of thousands of pi**ed off Americans marching on the White House and Capitol Hill at this very moment.  These people pass a law that they sell as being of great benefit to all Americans, and then turn right around and are working (in secret mind you) to exempt themselves from that very same law.  Hey Republicans – how about you step up on this one for once and just come out and say NO WAY.  For God's sake now – how do you people sleep at night?
("Enjoy Obamacare America – but it's not for me or my fellow politicians")
_______________________________________
EXCERPT (via Politico)
Lawmakers, aides may get Obamacare exemption
Congressional leaders in both parties are engaged in high-level, confidential talks about exempting lawmakers and Capitol Hill aides from the insurance exchanges they are mandated to join as part of President Barack Obama's health care overhaul, sources in both parties said.
The talks — which involve Senate Majority Leader Harry Reid (D-Nev.), House Speaker John Boehner (R-Ohio), the Obama administration and other top lawmakers — are extraordinarily sensitive, with both sides acutely aware of the potential for political fallout from giving carve-outs from the hugely controversial law to 535 lawmakers and thousands of their aides. Discussions have stretched out for months, sources said.
Now here is the line that is really a hoot:
There is concern in some quarters that the provision requiring lawmakers and staffers to join the exchanges, if it isn't revised, could lead to a "brain drain" on Capitol Hill, as several sources close to the talks put it.
The problem stems from whether members and aides set to enter the exchanges would have their health insurance premiums subsidized by their employer — in this case, the federal government. If not, aides and lawmakers in both parties fear that staffers — especially low-paid junior aides — could be hit with thousands of dollars in new health care costs, prompting them to seek jobs elsewhere.  LINK
____________________________
D.C. politicians are now complaining that Obamacare will be TOO EXPENSIVE for their lower paid staff!  And yet – it's supposed to be just fine for the rest of America!  REPEAL THE WHOLE DAMN THING.  C'MON AMERICA – WAKE UP!  THESE PEOPLE ARE PLAYING YOU FOR ABSOLUTE FOOLS.
OBAMACARE IS ABSOLUTE TYRANNY.  A PLAN THE RULING CLASS DEEMS UNWORTHY OF THEM – BUT WILL BE MANDATED FOR YOU.
Grab your pitchfork, grab your torch, and vote these clowns out in 2014.  ALL OF THEM.
_______________________________
"DOMINATUS"
FIRST THEY TOOK THEIR GUNS – THEN THEY TOOK THEIR LIVES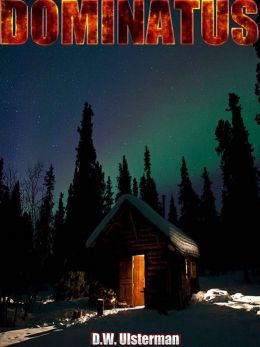 "MUST READ!  Just finished "Dominatus" and eagerly await the sequel. This is a book that should be read by all Americans. Highly recommend it as a selection for reading clubs. It is truly thought-provoking and would definately create much discussion. When you look at what is currently happening in our history, this is a possible outcome. Will America wake up?"    -PATRIOTIC GRANNY
GET YOUR COPY NOW – AVAILABLE AT THESE LOCATIONS!