If there was any doubt not over what happens to reporters who challenge the Obama regime, this little tidbit should make clear it is a dangerous thing to do so.  Sharyl Attkisson was one of the few reporters willing to dig into the story that was (and IS) the Benghazi Massacre – as well as the earlier scandal of Fast and Furious. (Obama sends guns to known Mexican drug lords – then administration lies about it, covers it up, etc.)  Now CBS has learned that Attkinson's computer was being monitored and data taken, by a "3rd Party" source.  The scenario is simple – go after Obama and the Obama government will come after YOU…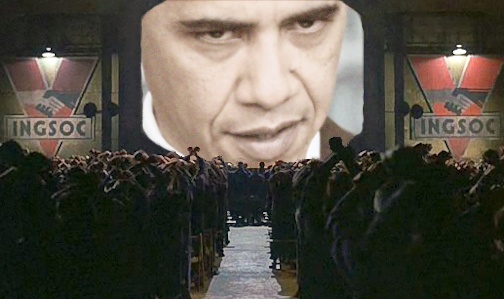 (via HotAir)
CBS News: Someone was pulling data from Sharyl Attkisson's computer
"A cyber security firm hired by CBS News has determined through forensic analysis that Sharyl Attkisson's computer was accessed by an unauthorized, external, unknown party on multiple occasions late in 2012. Evidence suggests this party performed all access remotely using Attkisson's accounts. While no malicious code was found, forensic analysis revealed an intruder had executed commands that appeared to involve search and exfiltration of data.
This party also used sophisticated methods to remove all possible indications of unauthorized activity, and alter system times to cause further confusion.
CBS News is taking steps to identify the responsible party and their method of access."
What was going on in "late 2012″?  Well, that would have been the controversy over the terrorist attack on our consulate in Benghazi.  And, checking the record, we see thatAttkisson had a very interesting scoop on October 20th, relying on anonymous military sources that called into question the Obama administration's claim that they couldn't have responded in time to assist in the attack.  LINK
_________________________________
That last sentence is perhaps the most chilling.  Intimidation of media is one thing – but it appears quite likely the real purpose of hacking into Attkinson's computer was to obtain the identities of her military sources who were attempting to speak out against the Obama government.  Take that information and add it to all of the careers cut short, and even worse, the lives cut short of those in the military associated with the Obama regime.
DOMINATUS is here.    -UM
_________________________________
"DOMINATUS"
"Read Dominatus. Loved Dominatus. Great book with a great message about how quickly everything can fall apart and the globalists will step right in and put their boots on our throats. I would definitely call this one a "must read"!"    -Donald Trumps
GET YOUR COPY OF DOMINATUS NOW!  LINK
"*****  FUTURE?  -Great book for a glimpse of what may be our future. Recommend that everyone read this book and take heed!" -Vickie L Burrows
"I LOVED THIS STORY!"   -SHARON INGRAM
PAPERBACK VERSION   HERE
KINDLE VERSION   HERE
NOOK AND OTHER VERSIONS HERE
BARNES & NOBLE  HERE
_______________________________________
"The man who had once been President of the United States was not mad.  So he told himself over and over again in the cavernous confines of his private residence atop the massive New United Nations building in New York.  It was inside this residence the Great Consulate had remained for the last seven years, locked away from the world outside, his only human visitor being his personal assistant what's his name.  The Great Consulate could not recall names anymore, not even his own. So too were the memories of faces of those he knew now fading into some distant past within the tightly locked rooms of a mind long ago past its expiration date.
But he was not mad.  So he told himself…over and over again."