"It's all money and influence for them now, nothing more.  These last eight years is all about setting up the next thirty, and Jarrett is going to be right in the middle of all of it."   -WHI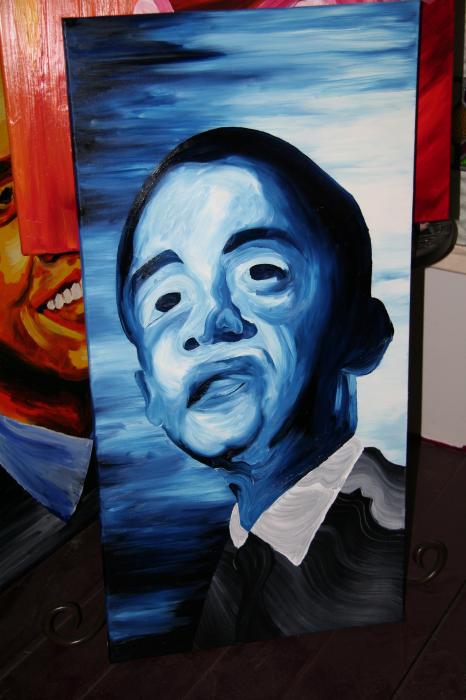 "Makes him look like the weak ass fool those of us who've seen him up close know he is."
___________________________________________
After months of periodic, yet for the most part, friendly contact, the figure tens of thousands of readers have come to know and either hate or love, as White House Insider, suggested I take a trip to see them and "shoot the shit for a spell."   Perhaps it was kismet, because my own schedule allowed a window of opportunity to do just that, so after getting the ok from the Little General (my wife),  I was off for a seventy-two hour journey "there and back".   Unlike the intensity of the months prior to the 2012 Election, this was a far more relaxed and perhaps, even more introspective conversation between two people who now comfortably call themselves friends.  Myself, an unapologetic libertarian-conservative, and White House Insider, an old-school Democrat who has felt for some time the political party of his once "big show' political days is now a long gone and likely never to return remnant of the past.  That said, this former political operative still holds out hope for a better United States, regardless of whether or not the politicians of the day are calling themselves Democrats or Republicans, or something else - he most of all wants our nation's leaders to simply be good, honest, and decent Americans.
Their record of accuracy in pinpointing political machinations is well documented by regular readers of this blog.  White House Insider was the first to suggest there would be a myriad of scandals surrounding the Obama Department of Justice that would lead to the Attorney General himself.  Weeks and months later, those scandals played out across the Mainstream Media.  He indicated very specific staff departures that then took place.  He painted what was then, a very shocking portrait of a distant, shallow, and largely indifferent Barack Obama – a portrait that subsequent media reports then substantiated.
And perhaps most significant of all, was White House Insider's insistence that it was Valerie Jarrett who wielded the power within the Obama West Wing, circumventing the Oval Office from her own second story White House office.  This portrayal too was later supported and documented by Mainstream Media reports.
Here now is part one of this conversation, which took place after nearly three hours of fishing together, and over several cold beers.  I didn't catch a damn thing, but the discussion and the beer that followed more than made up for it…
______________________________
UM:  Can we start here?
WHI: You the boss.  Ask away.
UM:  Looking back, what were you most right about, and what were you most wrong about?
WHI:  About what?  Obama?  The election?  What do you mean?
UM:  Start with…start at the place shortly after you first let me publish our conversations.  You pointed out trouble at the DOJ, and were laying hints about Valerie Jarrett.  Go ahead and start there.
WHI: Son, I can't remember what I had for breakfast this morning, and the most important thing on my mind is when my next real good bowel movement might be.  I can't remember any of that sh*t.  Sorry.
UM:  You were right about the DOJ, right about Jarrett.  Do you agree with that?
WHI:  Yeah – sure, but I could give a sh*t about being right, because in the end, they f*cking won, and that's all that matters, right?
UM:  Before we get to the election, go back to your warnings about the DOJ and Jarrett.  You were right on there.  That has to feel good, to have your information substantiated like that.
(A little aside here reader – when WHI hears something that really annoys or angers them, they have this habit of scrunching their face up like they just got a whiff of something awful.  While funny to behold, it also lets me know that I've managed to once again pose a question they find completely idiotic.  This last question had me receiving that very same look.)
WHI:  Let me say it reeeaaaaaaal slow for you, ok?  They won – we lost.  That's all that matters.  This ain't some "everybody's a winner" bullsh*t.  I got my ass kicked, and there it is.  What you gonna do?
UM:  I understand, but…I won't go back to re-wording that question, but for the purpose of…of getting us some updated perspective here.  There will be readers reading this who have been with us since the beginning.  I especially want to give them a reference point of your frame of mind between then and now.
WHI: (nodding head and laughing)  Oh – like letting them know how much of a loser I am, right?  Yeah – g0t it.  Yeah, sure thing.
UM:  Let me give you a word, or a phrase, or a name, and you tell me what comes to mind.
WHI:  That word association bullsh*t, right?  Not that…don't mean it's bullsh*t.  Sorry, being an assh*le.  You know, what I do.  Go ahead then, get on with it.
UM:  Eric Holder
WHI:  (Repeats scrunched face look, leans back)  Ouch.  Right to it, huh?  Didn't I tell you he'd be gone?
UM:  You did.
WHI:  And is he gone?
UM:  No – he's still the Attorney General.
WHI:  Well there you go – kicked my ass good then.  Thanks for the reminder, son.
UM:  Can you elaborate on that?  What do you think of now when you hear the name Eric Holder?
 WHI:  I think I got my ass kicked on it.  I think some Republican f*cks forgot what a set of real brass ones feel like.  I think the American people are too f*cking pre-occupied with whatever crap it is they call livin' to pay attention to high crimes that should have had these people run out on rails by now.  I think the people that had the power to act, didn't.  And that is that, man.  Those people…sh*t, we gave them the leads.  We gave them the names.  They gave us sh*t.  Promises of doing something, attitude like they cared.  But in the end…hell no.  A bunch of posturing back slapping bullsh*t.  Count 'em up yourself!  How many times we go at the DOJ?  How many times we have to?  I mean really, man?  Who gets away with this much incoming?  Before this White House, nobody.  Nobody got away with this much sh*t.  I blame Democrats and I blame Republicans, and I blame millions of Americans so dumb and stupid and lazy who have allowed this sh*t to go on like it has.  F*ck 'em.  And I sincerely mean that, son.  F*ck 'em.
UM:  You don't really mean that.  Not entirely.
WHI:  You don't think so?  This country has gone to hell.  You know it.  I know it.  The rest of 'em – they don't care.  So I'll say it again – f*ck 'em.
UM:  Maybe it's not so much they don't care as much as it is self preservation.  I believe almost half of the country is on some kind of federal government assistance, something the Obama administration continues to push for.
WHI: Yeah, I see what you mean there.  But some of those people, hell, a lot of those people, were looking for a way out of working all along, right?  They were still part of the problem.
UM:  Right.  What about Valerie Jarrett?  Give me a first thing comes to mind description of her.
WHI:  Not gonna do that, but I'll give you a heads up on something about her that came my way a few weeks ago.
UM:  What's that?
WHI:  Now this ain't me saying it, but what I heard.  And that was that Jarrett is planning her exit from the White House.  That it's in the works.
UM:  Her choice I assume?
WHI: Oh, hell yeah.  And I doubt she'll be giving up her influence one bit.  Guessing it's something to do with paving the road for her expanded role beyond the White House, which means what she's really up to is setting up the public profiles of the president and First Lady.  They are planning on something that will outshine the Clinton Initiative stuff by billions of dollars.  It's all money and influence for them now, nothing more.  These last eight years is all about setting up the next thirty, and Jarrett is going to be right in the middle of all of it.
UM:  Did you read my report on how Obama was the one to go to Jarrett's house in Martha's Vineyard not once, but twice?
WHI:  I did, and you thinking that was odd was right.  The President of the United States was openly acting like Jarrett's b*tch.  They ain't even trying to pretend that isn't the case anymore.  It's weird, but it's what I saw, it's what others saw, it's what everyone inside the White House knows.  She's the president.  Now you'll have some people read that and think no way, that's just not possible, and go back to sticking their heads up their asses.  No, the real deal is Valerie Jarrett is and has always been swinging the biggest stick inside this administration.  Anyone want to offer up proof otherwise, I'd love to see it.
UM:  What about Benghazi?  Where—
WHI: (interrupts) That was one of the things we weren't going to discuss, remember?
UM:  Right…ok.  How about you explain to the readers why you won't discuss it?
WHI:  Simple – too f*cking painful.  And I'm not just talking about the four dead Americans.  I'm talking about the thousands of dead from the weapons they're smuggling.  I'm talking about how corrupt the disclosure process has been.  I'm talking about the complicity of the media to help cover it up.  You take the IRS, which I still think has real political heat that could burn this White House, you take the Solyndra sh*t, all the other stuff…it's Benghazi that has me the most spooked.  That thing…you bring it up to military.  I know some, right?  They won't discuss it.  Clam up.  Give you that "time to move on" look.  It's weird.  And lots of people have asked where Obama was that night, right?  Not one definitive answer from the White House.  Not one.  Now I know for a fact that's a major red flag.  White House protocol demands we…not the public, but you know, staff, they know the president's location at all times.  Talking 24/7.  He's in the can taking a sh*t?  We know.  But this White House is telling us they don't really know where the President of the United States was when we have an ambassador under attack?  Bullsh*t.  And that's what we call a sloppy cover up, which means it was rushed, which means they were panicked, which means it was a real deal serious f*ck up.
UM:  Do you think enough people in D.C. know that, and it could be the main reason behind the uptick in impeachment rumors?
WHI:  (another scrunched face look)  Impeachment?  Don't even hold out hope for nothing like that now.  Look, I'd give up my right nut to see it happen.  I really would, but it ain't happening, so stop wasting time and energy trying to wish it would.  Move on from that sideshow son.  Obama has his second term, he has the opportunity to pay off the investors, Holder is still locked in as the firewall, and last I checked, Obama still had that dark skin to run to every time somebody even thinks of calling him out on something.
UM:  You know, some people will consider what you just said as racist.  Using the color of his skin to get out of trouble.
WHI:  And you know what?  Those are the kind of people I'm talking about.  The ones I wish would just stop breeding, because this country can't afford no more of that kind of stupid.  I haven't made Obama's skin color and issue – HE HAS.  Every damn day he's reminding us, just in case we might of forgot, that he has dark skin, and America has been so beat down by the race guilt bullsh*t, it works.  People back off.  And that my friend, is about as dangerous a political environment as I've ever seen in all my life.
Oh!  Almost forgot!  Did you catch the little thing, Obama's friend, his uh…the body man guy.  What he said about Bin Laden?  How the president was playing cards?
UM:  I did.
WHI:  That wasn't about the Obama killing – it was about Benghazi.  It was a set up.  A test run.  You see?  Obama don't need to always be there 24/7 during an emergency, right?  It was creating a viable excuse scenario, get it?  When I came across that story  I wasn't thinking sh*t about Bin Laden, it was all pointing to Benghazi.  The question of where Obama was that night.  What was he doing?  That body man interview thing…that was a plant.  A set up.  I knew it as soon as I read it.  It's trying to explain Obama's absence at times when most people would think he was right there handling a situation.  Or trying to at least.  And now think about it.  Who is that protecting?  I mean really – who does that kind of explanation really serve?  Put it into Benghazi terms.  Who doesn't want their name linked to whatever chain of command took place that night?
UM:  Who besides Obama?
WHI:  No, who period?  I just said, if somebody is going out there and saying the President of the United States, during times of crisis, is somebody who might step away for some time, hours, whatever, to go play f*cking cards, who is that really protecting?  It ain't Obama, I'll tell you that right now. Makes him look like the weak ass fool those of us who've seen him up close know he is.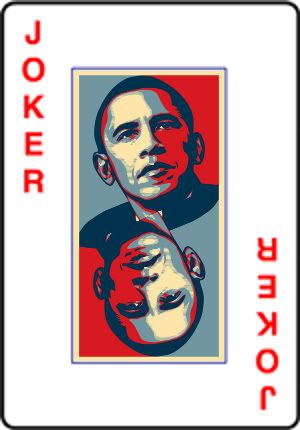 UM:  Hillary?
WHI:  No!  Hillary?  F*ck no!  She was hardly in the loop at all on Benghazi.  Now that might have been on purpose by her own people, to keep her away from whatever bullsh*t they were doing in Libya, but I'm talking about people in the White House.  You see, you're gonna need a sign off, a verbal at least, from the person in the White House on something like Benghazi.  So who gets cover from somebody going out and saying the president has no problem stepping away from a crisis to go play cards?  See, they're trying to make his absence seem normal.  Who is the one who really benefits from that kind of normal?
UM: (I apologize reader – it took me too long to realize the name you've already likely figured out)
Valerie Jarrett.
WHI:  There you go – Valerie f*cking Jarrett.  She's making the calls.  She's speaking for the president.  That's how she puts it.  "These orders are directly from the president."  You know, something along those lines.  So when people start asking, "but where was the president?", you see, they already have the scenario of him leaving a crisis to go play cards.  They just shrug it off.  Get the media to spin it as Obama's cool character, right?  Man, he can just shut it off when he needs to.  Some bullsh*t like that, when the real truth is Barack Obama could give a sh*t about ambassadors or soldiers, and he doesn't really make many of the decision anyways, so please defer to Valerie Jarrett.  It took you a bit, but you got there son, you got there.
UM:  I still have a hard time making my mind think like that.
WHI: Like what?
UM:  Like you – seeing all the angles.
WHI:  (Shakes head)  First off, if I really saw all the angles, Obama would be a one and done.  Second, seeing the world like I do ain't all good.  It takes away a lot of the pretty and replaces it with…with meanness.  You know?   Besides, you've come a long ways in seeing the political sleight of hand. You're better than most I'd say.  It makes your books a good read.  I read your first Benghazi.  Plan to get to the others soon.
UM:  Thank you.  Were you sneaking in a little book plug on my behalf there?
WHI:  You bet.  Don't be shy about talent, son.  I mighta got my ass beat this last time around, but before then…this old boy was the sh*t.  (laughs)
UM:  How about 2014 and 2016?  Can we talk about the elections?
WHI:  Would love to.  Ask away…
END PART ONE.
PART TWO NOW AVAILABLE:  HERE
_________________________________
CHECK OUT D.W. ULSTERMAN'S AMAZON.COM BOOK PAGE  HERE
CHECK OUT D.W. ULSTERMAN'S AMAZON.COM BOOK PAGE  HERE
"I really enjoyed this book! Love the action and the characters. Couldn't put it down. Had to get book two immediately upon finishing this one!"  -EVE BAUGHMAN
"I absolutely loved this book. It is so realistic for our times. I will be getting the second installment soon."  -KATHY BOYD
"I'm hooked on Mr. walker. Once you start there's no stopping. Waiting for book three with great anticipation! Although fiction, these Ulsterman books are creating a greater understanding of today's events for this old gal!"   -PATRICIA TADLOCK
CHECK OUT D.W. ULSTERMAN'S AMAZON.COM BOOK PAGE  HERE