Here is Part Two of what will likely be the last face to face interview ever published with the individual tens of thousands of you have come to know as White House Insider…
"You can only push people against the wall so many times before they've had enough and up and push back."  -WHI 
___________________________________________
READ PART ONE  HERE
_____________________________________________
UM:  How about 2014 and 2016?  Can we talk about the elections?
WHI:  Would love to.  Ask away…
UM:  (Republican Insider) has often remarked at how important 2014 is.  I have some readers who say elections don't make a difference.  That with all of the election fraud, corruption, money influence, etc., that it doesn't matter anymore.  Do you agree with (Republican Insider) about 2014, or do you side with that minority of my readers who feel that elections don't mean anything?
WHI: (Long pause)  Hmmm…well, first off, are you sure it's a minority of readers that think that way?  The ones that do – I don't blame them one bit for thinking like that.  I was right there with them after 2012.  The air was just let out of me.  You remember that, how pissed and depressed…I went through all the stages on that one.  Right?  You remember that, right?
UM:  I do.  So much so I was genuinely concerned for you.
WHI:  Thank you for that concern.  Mean that.  As for whether or not elections matter, I recall saying to you something along the lines that fraud has always occurred, right?  Historically, it's just a part of the deal.
UM:  Yes, I also remember you being very clear that it favored Democrats more than Republicans.
WHI:  (Nods head)  Yes sir.  That it does.  Not that Republicans can't play dirty – they can.  Fact is, when it came to 2012, with as much as was on the line, I wish they had.  That party of yours has gone soft.  Spineless.  Used to be a Democrat problem.  Now it's your boys who ain't got the sense to stand up on two feet.  They'd rather crawl on their bellies and beg for scraps.  Weird-weird-weird, man.
UM:  So tell about 2014.  Does it matter?  Is it as important as (Republican Insider) says it is?
WHI:  Absolutely it is.  You been keeping in contact with (Republican Insider) ?
UM: Somewhat.  It's sporadic but for the most part, yes.  They don't want anything published right now though.
WHI:  See there, that's smart.  He's sharp.  Learning fast.  Understands this…this new way.  The technology…uh…messaging thing that is all part of a campaign.  Republicans are way slow to the party on that stuff.  Me too.  I ain't gonna bother with it.  I'm done, but the Republicans best get up to speed.  2012 we were so far off the mark on that stuff…man!
UM:  So about 2014—
WHI:  (Unintelligible) —yeah.  2014 – yeah.  Is it important?  Hell yes it is!  Lame duck the prick.  Better do it!  'Cause they got a whole slew of sh*t they wanna do next, and they need both houses of Congress to do it easy.  See, I'm not saying they won't try either way, right?  You get that?  Executive order the sh*t out of America either way.  Difference is, if you got a Congress with some balls to say no, then it slows it down.  Maybe pushes it back some, and that's what the country needs.  We all need it, a f*cking breather from this sh*t.  Am I right?
UM:  I would say the country is in need of a lot more than just a breather.  I would call it a full blown intervention.
WHI: (laughs)  Yeah!  I hear that!  Now (Republican Insider) had it right.  He does.  2014, pick up a few more in the Senate, maybe another ten or so in the House, and push Obama the hell back.  That's what we need.  And by then, we're rolling onto 2016.
UM:  But what about the election fraud?  Couldn't the same thing happen in 2014 that you believe happened in 2012?
WHI:  No – too many races.  See, 2012 was about Obama.  It helped Obama, didn't do shit for the Democrats.  See?  They can focus it on one race, or a few here and there, but not an entire Midterm Election.  That's why 2010 spooked them so much.  That's why 2012 was so corrupt.  That's why the IRS stuff.  Not saying 2014 will be clean – hell no.  But they cant' steal it easy, and I don't think they can steal it hard.
UM:  But you could be wrong.
WHI:  Yeah – you know that well enough, right?  But (Republican Insider) isn't focusing on election fraud is he?  And for good reason – it ain't the problem in 2014.  Now when you say you got readers who are throwing up their hands and saying why bother?  Ah, now that's a whole different thing.  THAT's a big f*cking problem.  That's what Democrats have wanted for a long time.  Make all of you just give up.  Turn you all into a bunch of pathetic wimps.  And by the looks of it, seems like it's working, right?
UM:  But in 2010 Republicans won big.  What if that helped set up Obama for 2012?  Voters start to think they want balance – so they give the White House back to a Democrat.  They give Obama a second term.  So if Republicans win big in 2014, couldn't that set up the same kind of…call it voter mentality?  Republicans win in 2014, so voters will want balance again and give Democrats the White House in 2016?
WHI:  (Big smile)  I thought you said you had trouble thinking like this?  Son, that there is EXACTLY how people like me think.  See, you're drawing up all the angles right there.  Contingency after contingency.  Well done now.  Not saying you're right – but I like how you're tackling it from that perspective.
UM:  Thanks – but can you tell me what I just laid out there is a valid concern or not?
WHI:  No, it isn't.
UM:  Why not?
WHI:  Because Obama ain't running in 2016.  He's an anomaly.  I underestimated it before, how deep people's guilt, fear, the whole skin color bullsh*t.  I knew it would play a part, but after a couple years, figured people would be over it.  Media didn't let that happen though, and this White House played that card over and over again.  It's pretty much the only card they got left, right?  But it works.  I talked about it with you years back – White Guilt.  Man, even when I was saying it to you then, had no idea how deep it went.  This country is so damn obsessed with all that sh*t.  Get over it, right?  White, black, brown, red, grey, gay – who gives a f*ck?
UM:  2016 will be about Hillary – instead of white guilt, it will be about how the country needs to finally elect a woman president, right?  Basically the same thing as they used to promote and get Barack Obama elected, but instead it will be gender based instead of race based, right?
WHI: (Pause)  The student becomes the teacher.  I ain't buying anymore of your bullsh*t about how you have trouble thinking like me.
UM:  So I'm right?
WHI:  Yes, and no.  They'll try it. Media's already pushing that.  But will it work?  Not quite.  Whole different scenario.  You've located the first layer, but you got to peal it back some.
UM:  Go ahead – peal it back.
WHI:  You wanting to talk Hillary here, am I right?
UM:  That would be great – sure.
WHI:  But I told you that one is off the table for now.
UM:  Do you think she'd make a good president?
WHI:  Who?
UM:  Hillary.
WHI:  (staring back at me)  Don't know.  Honestly…don't think we'll find out.
UM:  Why not?
WHI:  She ain't Bill, and she ain't Obama.  Woman has so much baggage going into it.  And the media don't love her like Obama.  They'll support her of course, but there ain't no real love there.  Voter apathy will be higher.  And she'll be challenged, and she just don't do well being challenged.
UM:  Explain how she's different from Bill.  You don't need to get overly personal about it – just from a policy perspective.  That relationship has always fascinated me.
WHI: (smiles) Me too.  Don't get it.  Never will.  As a business arrangement, yes.  As a marriage?  Hell no.
UM:  So explain how they're different please.
WHI:  He's a politician, she's an ideologue.  Not as bad as Obama is, but similar like that.
UM:  So you don't consider Bill Clinton an ideologue?
WHI: No – not at all.  Politician…he loves the back and forth.  Loves the pushing and shoving.  Bill Clinton, now he's a lot of things…some of them not so good, but he works.  He likes the work.  Obama, he hates the work.  Laziest son-of-a-bitch who has ever been elected.  That boy…see now, people gonna call that racist but…well f*ck them too.  That boy likes the speeches, but he sure as sh*t don't like the work of government.  So his people, they all do that part for him, and they are pitiful at it.  Worst group of people I've ever seen.  Just terrible.  Terrible!
UM:  Are you saying Hillary is lazy like Obama?
WHI:  No-no-no!  She'll work – she's just not so good at it.  Let me say it like this…Bill is a great politician because he has amazing instincts.  He knows when to you know, push, and he knows when to pull.  Hillary, not so much.  She just don't have the political intelligence Bill does.  Never has.  And frankly, she's not very likeable, and that does play a big part in the whole thing.
UM:  Would you vote for her? For president?
WHI:  (Long pause – no answer.)
UM: Did you hear the question?
WHI: Yeah – I heard it.
UM:  So what's your answer?
WHI:  Answer is – don't know.  Depends on who else…what the other choices are.  I'm not locking into Democrat or Republican.  Wish the country would do more of that – vote for the best candidate.  That's all.  Just…you know, who's the right person for the job?  Simple.  Don't get yourself dragged down into all the political party bullsh*t.
UM:  Really? Coming from you – that's a rather remarkable statement.
WHI:  No it's not.  Always felt that way, it's just for a long time, I could believe that Democrats were by and large the ones who represented my own values.  Now, well, not so much.  Same damn feeling a lot of lifelong Republicans are feeling right now.  We ain't so different them and me.  This country, the way it's now…not what we signed up for.  We don't recognize it.  Maybe everyone who gets to a certain age has the same feeling…I don't know.  Just…if I had advice to give to your readers, it would be to still vote, but don't vote party.  Vote…vote the person.  Know it sounds simple, and know I ain't the first one to say it, but it's true man.  Politics today…it ain't right.  It's all twisted up and there's so little love of country.  That's the part I don't recognize in us.  All of us, right?  It just ain't there.  Love for this country.  All but gone in most people.
UM:  Are you recommending a third party?  I know that concept concerns (Republican Insider) quite a bit.  They worry that mindset has been manufactured by Democrats to harm the GOP.
WHI:  Well, I think the GOP does a good enough job harming itself without needing Democrats to help them along.  I get (Republican Insider's) concerns about that, because there's not a bunch of people screaming for the Democratic Party to break apart – it's a Republican Party issue right now.  That's what happens when people lose national elections – they hate being associated with losers, and these days, Republicans are the f*cking losers.  At least with the White House.  I ain't necessarily advocating third party, I'm just hoping people vote for the person.  Don't get hung up on party, man.  It's character that we need.  Leadership.  Simple, right?
UM:  You would think so – but it does seem like the simple stuff is the hardest to accomplish these days.
WHI:  Well said – and very true.
UM:  So who do you like so far in the presidential race?  From the Republican side?  What campaign would you consider helping out?
WHI:  (shakes head)  No – I'm done with all that.  No more.  I'll…you know, advise, right?  You know that already.  More of a symbolic gesture if anything, but as far as actively working with or for a campaign – NOPE.  Done.
UM:  I don't believe you.  Not entirely.
WHI:  (laughs)  Yeah?  I wouldn't believe me either!  (Laughs again)
UM:  So back to the potential Republican candidates – let me run a few names by you and you just tell me what you think.
WHI:  Ok, sure.
UM: Chris Christie.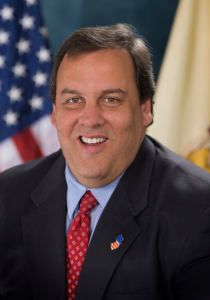 WHI:  You started off with the guy I'm calling the frontrunner, at least fundraising wise, name recognition – which is very important.
UM:  So do you like him?
WHI:  He's a tough one to pin down.  And that sh*t with Obama in 2012…what the hell?  Why?  Can he win the nomination?  I don't know, will Republicans go with another East Coast Republican again?  He's got the tough guy thing to counter that, but in the end, I don't think he gets the nomination.  He might…but right now, I don't think so.
UM:  Could he beat Hillary?
WHI:  Ah, there's the thing.  A big part of Christie's appeal is the tough New Jersey shtick, right?  Tough to play that against a woman – even if she's Hillary.  In fact, I'd go so far as to say the Hillary camp is looking forward to running against Christie.
UM:  But could he beat her?
WHI:  Yeah – it's Hillary.  She's always vulnerable to defeat.  It's her nature.  She can't help it.
UM:  Rand Paul.
WHI:  Smart.  Can use his daddy's fundraising machine, though I just heard a few days back a lot of Ron Paul's supporters think Rand Paul is too middle of the road.  They don't understand that it's Rand Paul's ability to appear moderate even though I'd say he's definitely right of center, that makes him appealing to more people and therefore, uh, he's a threat to both the GOP leadership, and to a lesser extent, the Democrats.  Don't know if he's ready for prime time just yet – but the guy is a real voice in the Republican Party right now for sure.  He's interesting – I'll give him that.
UM:  Ted Cruz.
WHI:  If anyone appeals to the pissed off attitudes of a whole lot of voters – it's Ted Cruz.  He just has that…you know, let's kick some ass about him that frankly, and there's folks I know who'd be horrified of my saying this – I like him for that.  I think it's a voice that needs to be heard right now.  The GOP establishment though, they hate him.  Absolutely hate him, so he best watch his back.
UM:  Would you vote for him over Hillary?
WHI: Who?  Ted Cruz?
UM:  Yes.
WHI:  No comment.  (laughs)
UM:  Could he beat Hillary?
WHI:  Yeah – maybe.  They all could.
UM:  Jeb Bush.
WHI:  Really? No…not another Bush.  I don't think so.  I hope not.  Hell no.
UM:  Marco Rubio.
WHI:  Hurt himself with the conservative base on immigration.  When you got people like (Republican Insider) spittin' nails over an issue, Rubio misplayed his hand on that.  Rookie mistake.  But…you know, not impossible to overcome.  I like the guy for the most part.  He has a sincerity about him that plays well across the board.  Not sure if he can overcome the others though.  We'll see.
UM:  Paul Ryan.
WHI:  Can't comment on the Congressman.
UM:  Why not?
WHI:  Next question.
UM:  (Long Pause)  Ok, how about…of all the things you've been right about the Obama administration over the last few years, what do wish most hadn't been proven correct?
WHI:  I like that question – thank you for asking it.  And I can come up with my answer easy enough…been on my mind a lot lately.  It's the whole race thing.  The Obama Plan I think I called it back then.  That was it, right?
UM:  Yes, I believe so.
WHI: Right, that whole thing…I know it must have sounded crazy to people at first.  You see, the White House then was still talking up its unification, we're all Americans bullsh*t.  Post racial president crap – never was the plan.  NEVER.  They always wanted to use race to divide up this country and make it weaker.  The race card, the riots, the media coverage…man, it all came to pass. And it's still being done all around us and it's got me real worried.  Some of us…you know, we're old enough to remember how tense things got before.  With race.  This White House man, they are putting gas to the flame, and a whole lot of people are gonna get burned.  Already have – but it could be more.  A lot more, and that makes me so damn sad, so damn pissed off, because that ain't what we're about.  Not for a long time, but that's where this White House wants to put us.  The Old Man saw it before I did, right?  Remember that?  He recognized what it was all about.  And these f*cking Democrats today, they are so short sighted they just see it as some re-election tool.  No, what it is could be mass destruction.  Talking about people's lives here – and like I just said, that ain't what we're supposed to be about.  You can only push people against the wall so many times before they've had enough and up and push back.  You can feel that…millions of people are reaching a breaking point.  They've had enough, and that worries me 'cause that's when things can get real ugly real fast.
So…I wish I had been wrong about that.  Wish this president wasn't so damn stupid and lazy, and willing to play the race card so dangerously.  But he is – they are.  Just like I said.  It's all coming true…all around us now.
UM:  Do you thing it's too late for America?  Or can 2014 be the start of…maybe a rebuilding phase?
WHI:  I'll never say never as far as America goes.  We've been through hard times and come through stronger for it.
UM:  Will that happen again?  Will America be stronger for having survived eight years of an Obama White House?
WHI:  Don't know.  Hope so, but I don't know.  I'll sure be glad when these eight years are over though.
Until then, you keep writin', and I'll keep drinkin'…
END INTERVIEW.
READ PART ONE  HERE
_____________________________________________________
"I'm hooked on Mr. Walker!  Once you start there's no stopping. Waiting for book three with great anticipation! Although fiction, these Ulsterman books are creating a greater understanding of today's events for this old gal!"   -PATRICIA TADLOCK
CHECK OUT D.W. ULSTERMAN'S AMAZON.COM BOOK PAGE  HERE
"I really enjoyed this book! Love the action and the characters. Couldn't put it down. Had to get book two immediately upon finishing this one!"  -EVE BAUGHMAN
CHECK OUT D.W. ULSTERMAN'S AMAZON.COM BOOK PAGE  HERE