The Democratic Party controlled U.S. Senate passed, by a relatively close margin, a three month extension for unemployment benefits.  That was part one of this phase of the Obama class warfare 2014 plan.  Part two is now underway.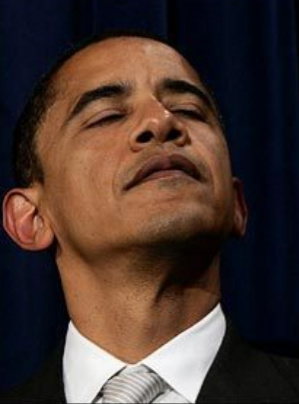 "He shall make pawns of us all…"
___________________________________
Here's  the headline this morning:
Senate Moves Unemployment Bill, but Obama Won't Compromise
In a surprise, the Senate is on track to approve a three-month extension of unemployment benefits, but the White House is refusing compromise by trying to find offsets for the $6.5 billion cost, all but guaranteeing that the House won't pass the bill and the measure will end up as a political pawn for Democrats.
The Senate came up with 60 votes needed to overcome procedural hurdles and allow a final up-or-down vote, with more Republicans signing on than expected.
In remarks at the White House, Obama insisted that the House pass the bill too.
"We've got to get this across the finish line without obstruction or delay," Obama said. "And we need the House of Representatives to be able to vote for it as well."
But with the White House refusing to compromise, that seems unlikely. House Speaker Boehner today reiterated that he's not going to consider any bill that isn't paid for.  LINK
_____________________________________________
I need to make some very basic, but important points here:
ONE – America is heading into the SIXTH year of the Obama presidency, and we are still having a conversation about extending unemployment benefits yet again.  That alone is proof of just how inept this administration has proven in regards to helping navigate the economy of this country.
TWO – What is being discussed here is a 3-month extension for unemployment benefits.  3 months.  Such an extension will do NOTHING to help the millions of unemployed actually find a job.  And it can hardly be described as an "emergency" extension, and yet that is exactly what Barack Obama is doing.  Yet more deception politics from a man who knows nothing about real leadership, and only sees America as a country to be divided and destroyed.
THREE – The undeniable proof of how Democrats and Barack Obama have manufactured this "crisis" is the amount that is being contended here.  In a budget of over a TRILLION dollars, it would be so simple to find $6.5 billion to cut that would allow easy passage of the three month unemployment extension.  For Obama to say no to such simplicity, is a clear indicator he never intended for House Republicans to pass the extension quickly.  He wanted the conflict.  Barack Obama has created more conflict among Americans against Americans, than he has created among Americans and its proven enemies around the globe.  Conservatives in this country are treated by the Obama administration as dangerous opponents who must be destroyed while the Iranian regime is treated as an "opportunity" to reach out and find "common ground".  Barack Obama is willing to find common ground with a terrorist regime responsible for the deaths of thousands of Americans, but won't afford the same courtesy to freely elected politicians who also happen to disagree with the president's version of politics.
AND HERE'S THE SOLUTION FOR REPUBLICANS:  Pass the 3 month unemployment extension, with the 6.5 billion in cuts.  There's more than ample cuts to be found, some silly and/or unpopular program(s) that most would want cut anyways.  Pass the bill in the House with an up and down vote, and sent it back to the Senate post-haste and force Democrats to then have to vote it down.  Call a press conference and tell the country you were willing to extend those benefits for another three months but the Democratic led Senate refused to do so, refusal that has the approval of the Obama White House.
Here's an idea – how about we remove the $7.45 BILLION that we just spent allegedly helping other countries deal with "climate change/global warming"? I'm willing to bet as the country begins to recover from one of the coldest winters on record, the majority would be unified in cutting out that kind of wasteful use of their tax dollars.  LINK           -UM
________________________________________________
"MAC WALKER'S PATRIOT OMNIBUS"
Mac Walker is a man of shadow and steel, blood and bone. He protects those he loves with a ferocity and purpose few can overcome. His life has taken him around the world and back again, to a home that is no longer his, in a country that would see him dead. He seeks truth both in himself and others, and purpose in a place where the traditions and values of old fight against the emerging tyranny of the now.    LINK
He is Mac Walker, and this is his story, spanning decades, available here as a single download for the first time ever, allowing readers to save up to 50% over purchasing each of the Mac Walker stories individually.
SEVEN STORIES - AVAILABLE AS A SINGLE DOWNLOAD FOR ONE LOW PRICE!  LINK
________________________________
AND COMING THIS MONTH, D.W. ULSTERMAN'S LATEST NOVEL –BENNINGTON P.I.  "Bonita"